Solving the Difficult Problems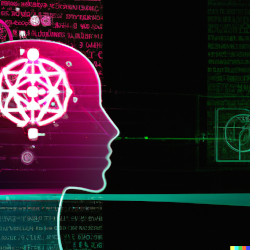 Even experts need help sometimes. That's why Positive Edge is here. Whether you are a seasoned business professional, or an engineer entrepreneur just starting out, there will always be times when outside assistance or a fresh perspective is needed. Calling on a business consultant, such as Positive Edge, can get you that strategic help on an hourly, project or retainer basis. Decades of experience in a wide variety of organizations combined with a thirst for the new and exciting put me in the "right place at the right time" to deliver what you need.
Business Consulting Services Offered
Brand and business systems strategy. Including brand mapping, messaging, systems structure, competitive positioning and executive mentoring.
Corporate communications. Including crisis communications, public relations, social media content and internal and external business communications.
Artificial intelligence (AI) guidance. AI is the latest in a long history of technological advancements, not something to be feared or skeptically rejected. Rather, it is another valuable tool to add to your set.
Special areas of focus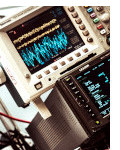 Start-ups and the Engineer Entrepreneur. From a distance, management and engineering often go together about as well as oil and water. However, good strategy, including marketing and branding that supports informed customer decisions, product management to include the important and weed out the frivolous and sundry functions like real-world projections are a set of disciplines that do fit well in a world of accuracy and facts. My background in software and hardware development as well as years of experience translating complex subjects into digestible messaging has been a key factor in the success of my endeavors.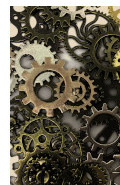 Quick-turn and On-Demand Manufacturing (QT/ODM). Quick-turn takes what is traditionally a multi-week NPI (new product introduction) process and compresses it down to as little as just a few hours. On-demand is all about scheduling based on customer need rather than factory need. Many electronics manufacturing service companies have tried and failed to adapt to the quick-turn and on-demand market. That's largely because many of the business requirements for quick-turn and on-demand manufacturing are in the list of "never do" items for traditional manufacturing. When done wrong, they can bring a business to its knees. Done right, QT/ODM is game-changing.
---
Fill out the form on the right and let me know what you need. Be sure to check the newsletter sign up box for the weekly Positive Edge newsletter, debuting this summer.
---
In addition to business consulting services, Duane is available for speaking on a variety of electronics, manufacturing and B2B marketing topics as a keynote, panel moderator or technical session subject matter expert. Duane is also a widely published writer. Find articles from Duane on the portfolio page here.
You can find Duane Benson on LinkedIn at linkedin.com/in/duanebenson/ and Twitter at twitter.com/duanebenson.