When you need outside help, you need it from people who are active in the industry, speaking, writing, listening and learning – people whom are mixing it up in the industry and keeping abreast of the latest tools, tends and best practices. Read here about news and events for Duane Benson and Positive Edge out in the business world.
NEDME (Northwest Electroncis Design and Manufacturing Expo, October 18, Beaverton, OR

The NW Electronics Design & Manufacturing Expo (NEDME) is the premier trade show and networking event for members of the high-tech industry in the Pacific Northwest. NEDME connects local businesses with engineers, entrepreneurs, buyers, and reps in a fun atmosphere that promotes innovation and learning. It's back for its 20th anniversary on October 18, 2023. Attendee registration isn't yet open, but when it is, look for my Keynote: 20 years in electronics design and manufacturing; looking back and looking forward.
Past events and old news
TEARDOWN 2023, June 23-25, Portland State University campus, Portland, Oregon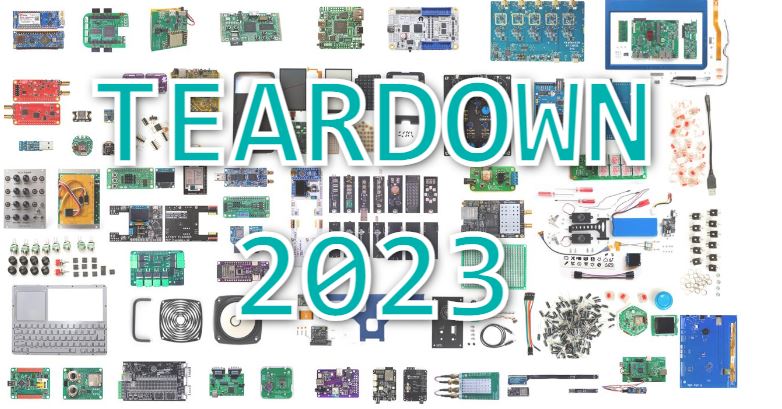 Look for "Take the Leap: From MCUs to FPGAs", June 25, 11:30 AM. Spend a year with Duane Benson as I use my MCU and software background as a base from which to explore the strange land of programmable logic. Despite years of MCU design, I had never stepped near programmable logic territory. Not long ago, I decided to do just that. Learn the basics of what you need to get started transitioning from MCUs to FPGAs, as well as the stumbling blocks and wrong turns that will likely confront you. I'll use my experiences to help you avoid the traps I fell into and get from the fundamentals and structure of an FPGA application, to the base-level functions and past starter concepts. You will leave ready to take advantage of these insanely capable devices. Join me in June at TEARDOWN 2023!
https://www.crowdsupply.com/teardown/portland-2023/short-talk/take-the-leap-from-mcus-to-fpgas
You can download the PDF and watch the video from the blog post.
Embedded Online conference, April 24-28, 2023. Available on-demand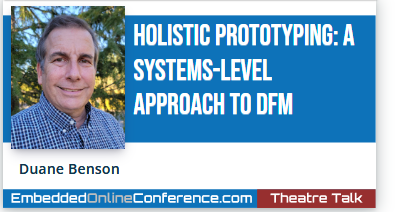 There was a time when, once the design was done, the engineer could move on to the next embedded project. Design for manufacturing (DFM) was the responsibility of a PCB designer, components engineer or manufacturing engineer. In other words, someone else would take care of all of the details related to ensuring a working finished printed circuit board assembly. Those days are gone. With compressed schedules, quick-turn everything, and a bit of supply chain madness thrown in for good measure, a design engineer must be cognisant of manufacturing from the first days of concept development until the boards roll out of the reflow oven and into a test fixture. DFM now requires a holistic systems level perspective. Join Duane Benson in April to hear how it's done.
https://embeddedonlineconference.com/session/Holistic_prototyping_A_systems_level_approach_to_DFM
---
Fill out the form on the right to contact Duane Benson about Positive Edge business consulting services. Be sure to check the newsletter sign up box for the weekly Positive Edge newsletter, debuting this summer.
---
In addition to business consulting services, Duane is available for speaking on a variety of electronics, manufacturing and B2B marketing topics as a keynote, panel moderator or technical session subject matter expert. Learn more about Duane Benson and his industry experience on the About page here.
You can find Duane Benson on LinkedIn at linkedin.com/in/duanebenson/ and Twitter at twitter.com/duanebenson.